It's a question that I get from a lot of readers lately. My guess is that it has everything to do with the fact that so many of these escort forums and websites have been closing up faster than a fly trap. Truth be told, I hope they all close up because there's absolutely nothing good that comes from using these websites. Yes, I'm referring to sites like Backpage as well.
I've taken the time to outline some of the main reasons why avoiding these escort review sites is an absolute must. Trust me, if you're using them or thinking about using them, then you'll want to think twice about doing so after reading this…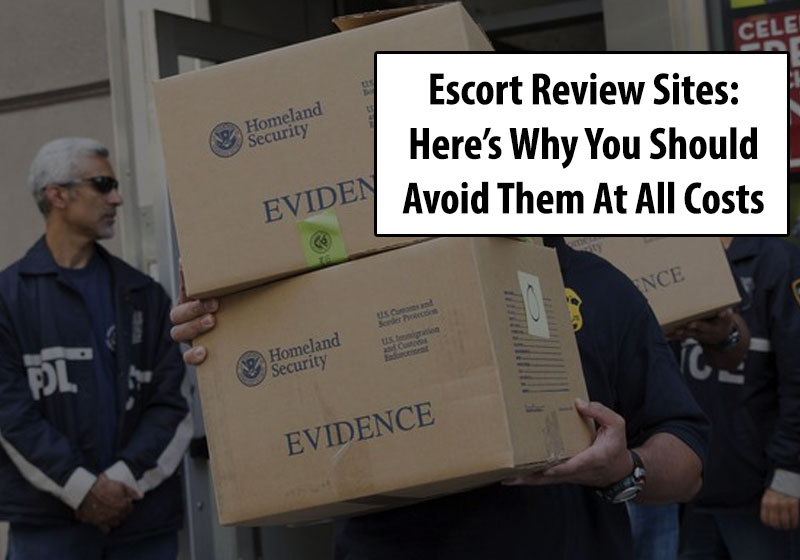 You Definitely Should
NOT

Use Escort Review Sites – Here's Why

Take it from a guy that's done just about anything and everything to make it easier to hook up with girls. These types of sites are not worth using and not only that but they may lead to some bad things for you if you use the wrong forums.

There is a reason why lots of these "pay to play" review sites exist and even more reasons why they are all disappearing. It's because hiring girls to have sex with you is 100% illegal!

All of the people that join these escort review sites are basically admitting to paying for sex. They are willingly committing to share details of sexual encounters they've had with escorts. Yes, an exchange of money took place almost every single time.
Data Is Not Safe
What you need to realize is that when you join an escort review site and you become a member, you're essentially put on a list. That list is that same list that these government officials are likely confiscating when they shut them down and raid sites.
So, if you're admitting to paying for sex and a law enforcement agency gets ahold of your contact information, don't you think they could easily set up a sting to bust you again? Sure as heck they can!
Hit With Marketing 24/7
Some of these escort review websites take it upon themselves to send you offers 24/7 on the hour. They want to squeeze as much money out of you as possible.
That's why you see so many sites peppered with banner ads. It's their job to market to you, so keep that in mind.
The Girls Might Be Fake
You have no idea whether or not these girls are real or fake. It's frustrating enough to not hookup let alone have to deal with fake girls or even worse, hiring one for full service and having some ugly girl show up instead.
On top of that, the girls might be guys trying to rope you in to do nothing but rob you. It happens every single day, seriously.
It's 100% Illegal In The USA
Some of these escort forums and websites have gone as far as blocking peoples access to them from the United States. Reason being, they don't want to government to sue them.
They know it's illegal and most people using them do too. If it's illegal, then you can bet your bottom dollar it's going to cost you more money in the long run if you use the website.
Keep in mind, I'm not talking about some Kik sex website, I'm talking about sites that legit leave consumer reviews of escort encounters.
Bottom Line
The bottom line is very simple. If you decide to keep using these sites, you'll eventually end up getting arrested, robbed, or you might die or get hurt.
That's the hard truth of it all. So, instead of wasting your time on these sites, I recommend using something like this which connects you with locals who want to hookup for free and legally.
Keep in mind that I'm not saying you should use ALL dating sites. In fact, some of them are scams. Best to stay away from Snapfuck and NSAFinder.com for sure!