If you're dating online, then you need to make sure that you're not saying the wrong things. Doing so can literally destroy your chances of online dating success. That's why I'm here to share what not to say when it comes to dating online.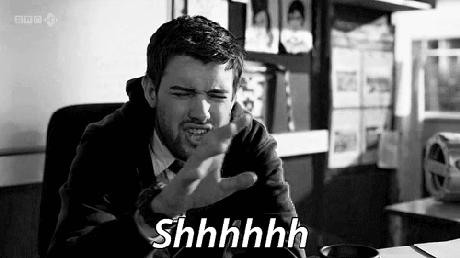 What Not To Say Using Online Dating Sites
Please keep in mind that this type of stuff impacts the immediate level and response rate of actually lining up you dates through the use of an online dating service. If you're chatting, then you want to avoid these things at all costs.
Sorry
According to an article recently written in Independent.co.uk, online dating users that used the word sorry as an opener were much less likely to get dates versus those that did not. Specifically, 56% less likely. So don't be foolish. Go with what works! Don't use the word sorry, period.
My Mom
You're trying to get laid not get married. Unless you want to sound like a pathetic momma's boy, don't use the word 'mom' or 'my mom' in any dating conversation. No one is looking for that type of person.
Ex-Girlfriend
This should come as a no-brainer but I'll mention it anyway. Never mention anything about your ex to anyone online and especially not on any profile or conversation starter. It's not going to get you laid ever. It simply makes a woman think you'll talk about her the same way.
Next Week / This Weekend
Lastly, don't use phrases like, 'next week' and 'this weekend' when you're trying to connect with someone or set up a date. It's going to make you look far to wishy-washy and not seem interested enough to want to bang. A complete turnoff to the fullest extent.
That about sums it up. If you're looking to hook up, just make sure you don't say what I've listed out here and you should be good to go!
Make sure you check out my last update, which talks about Valentine's Day Dating tips for success.