Dating in South Florida isn't that difficult, especially if you're using all the tools and tactics at your disposal. They are literally at the tip of your fingertips and I can almost guarantee that finding someone to hook up with in South Florida is doable. Why? Because I legit do it every single weekend and you can too. I'm not here to tell you all the reasons why I think you should join this site or any other one. Instead, I'm here to drop some knowledge bombs on you that will make it impossible not to meet someone soon enough.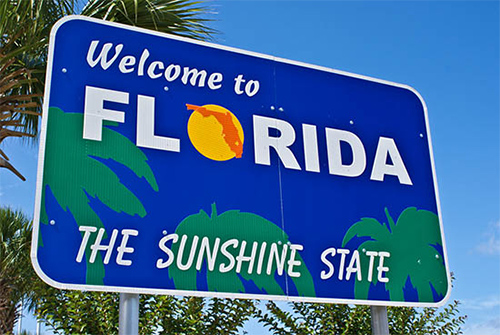 Important Dating Tips If You Live In South Florida
Whether you're going on a casual sex date or something more serious, most of the tips I'm about to share apply. Read them and have a good understanding of each one…
Get Your Ass Out There
Guess what, you're not going to meet someone sitting on your couch playing video games. Stop hanging in your house so much and leave it once in a while. Do not go to the same places on a daily basis. Venture out to other places that are new to you. While you are out there, spend some time using a dating app. That means remaining logged on and active while on the go. Go to Miami Beach or Ft. Lauderdale. Hang out at the local bars or even on the sand. Just get out once in a while, please.
Dress Up A Bit
Trust me when I say this, women pay close attention to what you're wearing. They too love dressing in chill gym gear and lounge clothes but they don't do it when they want to meet someone for sex, especially during the weekend. Put in the extra effort to look nice and you will get noticed more. Don't go out wearing old rags and nasty looking shoes. Present yourself as if you have your shit together enough for someone to want to start a relationship. Any other approach is stupid.
Talk About You, Not Your Connects
People in sunny south Florida are notorious for dropping names of people they know. It's like a staple of living here. It's so fucking annoying that I can't even stand it for a second. If you're on a casual date and you drop the wrong name, forget it. You will definitely not get lucky from that point forward. Do not try and look cool using the name dropping tactic. No one gives a fuck who you know. Instead, you should talk about yourself and your date. Talk about things you do or have experience in the past and forget your friends or family for the moment.
Take An Uber
If at all possible, you want to take an Uber to and from your date. Driving is a pain in the ass and so is parking. Just line up transportation for both you and your date. Who knows, you may end up going home with her anyway and having to leave your car at your date spot. Unless you have a Ferrari or nice car that you own, then leave it at home.
Eat And Drink
If you are on a date with a girl, then you best be prepared to eat and drink. It's completely fine to do so especially if you invited her to dinner. Don't be one of these guys that's afraid to eat or drink on a date. She might be hungry and if you're not eating then she won't either. Just don't have too many drinks and don't stuff your face to the point where you don't want to have sex after dinner.
These are all tips that can help you if you're dating throughout South Florida. Good luck and let me know how the dates go!