I'm not going to treat you like an idiot here now. But I'm going to be stern and tell you that you've got to stop making a few dating mistakes if you want to succeed in this game. As a semi-professional online dater, I speak with a lot of people about their dating worries and woes. I learn to understand their experiences and more. What you might not know is that I've struggled myself from time to time too. If you want to succeed then don't make the following mistakes when it comes to dating!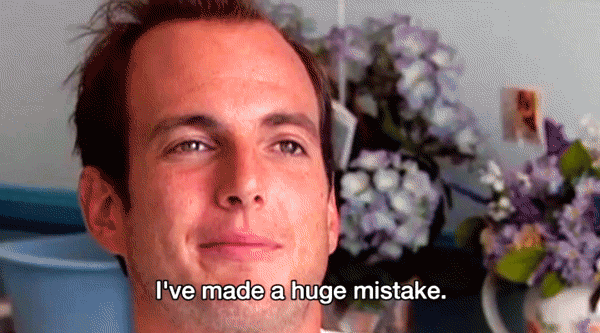 Mistakes To Avoid When Dating
Taking Things Too Personal
Yes, adult dating is often referred to as adult personals, but that's because people are sharing their personal opinions on things and what they want in terms of a dating partner. What they aren't doing is taking things too close to heart! Everyone isn't for you and you're not for everyone. If someone doesn't want to go someplace on a casual date or doesn't return your message, don't get pissed and definitely don't take it personally. Trust that there is someone out there that will.
Feeling Far To Deserving
If you're feeling extra deserving, then you're up shits creek and you are making a big mistake. You are not entitled and you don't deserve anything when it comes to things. The fact of the matter is that there are LOTS of people that think they deserve things that they don't and lots that deserve more than they think. Don't waste your time even thinking in terms of being entitled or deserving. Just work smart and you'll find someone to bang.
Too Much Fear Of Missing Out
So many people that pass up great dating opportunities because they think that they are insane options out there in the online dating scene. They pass up a lot of potential sex partners that they would bang in a second if they were with them in person. It's a huge mistake to not go on that date or go for a drink with someone because you're holding out for the perfect bang or hook up partner.
These are some of the biggest dating mistakes that you might come across when dealing with all the online dating mayhem that exists today.