I've been known to hang out at Starbucks on numerous occasions. I actually float around various coffee shops in my local area. I've been hanging out at Starbucks for almost a year now on a daily basis and it's helped me pick up girls to take out on dates. I'm going to share some of the tactics that I use to pick up these coffee loving babes.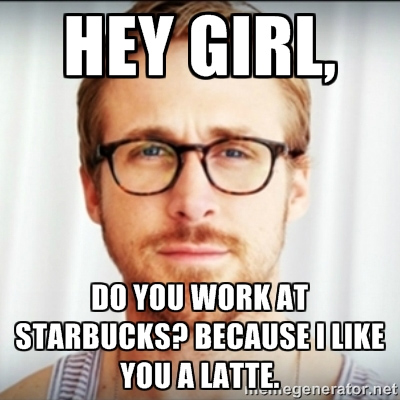 Picking Up Girls At Starbucks (How To Do It)
If you're going to try and pick up any girl that's hanging out at the local Starbucks then you need to take into account a few things before doing so. It's not rocket science but it's something that you must always take into consideration when meeting these women at the shop. You've got to have a sense of what they are doing.
What I mean by that is, understand whether or not they are there for a business meeting, chat with a friend, alone to read, daily first coffee, so on and so forth. The reason this is important is due to the approach that you're going to take.
For example, if a girl is having coffee in business attire and she's with someone else in a deep conversation, then you might not want to approach her with a corny pickup line. Chances are she's having a work-related conversation and it's crucial that you not interrupt things.
Now, if she's sitting there in her yoga pants with her headphones on watching a video, then you can certainly approach her with a nice compliment or something to break the ice.
Impress The Girls of Starbucks
If you're in line with a girl and you want to start a conversation with her, then just go for it. Start talking with her and prove that you're confident enough to have a basic conversation.
When you reach the counter, you should tell the cashier that you'll pay for her drink as well. This will impress her enough to be curious about you.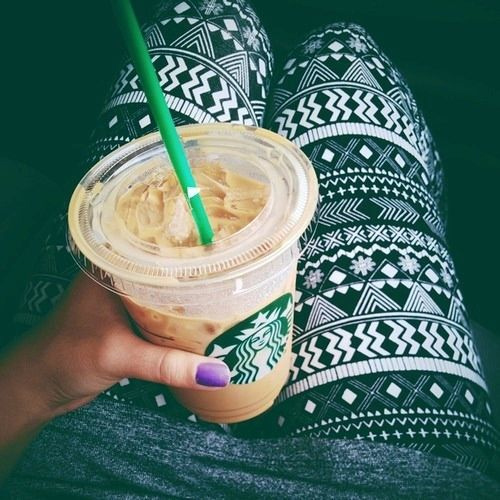 Don't Use Stupid Lines
Under no circumstances are you allowed to use stupid pickup lines on girls you meet at Starbucks. Since this is a public spot with tons of people around, if you use a terrible pickup line and it backfires you're going to look like an asshole.
Instead, play it cool and just be normal. Don't act like leisure suit larry trying to pick up and fuck anything that moves.
Dress Nice
Just because the girl at Starbucks is wearing hot yoga pants that you want to rip a hole in and stick your dick inside, doesn't mean you should dress in gym gear. Wear clothes that are going to attract girls and make them want to bang you.
No one wants to fuck some guy that doesn't know how to dress properly. Steer clear from cheesy t-shirts. I suggest that you wear something that will make you stand out from the crowd. A nice watch usually does the trick here!
Conclusion
Last but not least, every time you walk into a Starbucks, you've got to check your mobile snapsext app and see if any members are in the room. In the event that they are, you've got to try and connect with them first and foremost! That's your easiest chance to fuck. Trust me, the girls of Starbucks like extra whipcream if you know what I mean. Give Starbucks a shot and you'll hookup, I promise! Worst case, you'll have a good cup of coffee – LOL.