Having spent LOTS of time using a bunch of really bad dating sites, I know a loser when I see one. This IGetNaughty.com site is certainly one of those losers. I've been sharing my findings on scam sites and this one is no exception to the rules. Here is everything that I know about this site, why it sucks and why you must completely avoid it like the plague.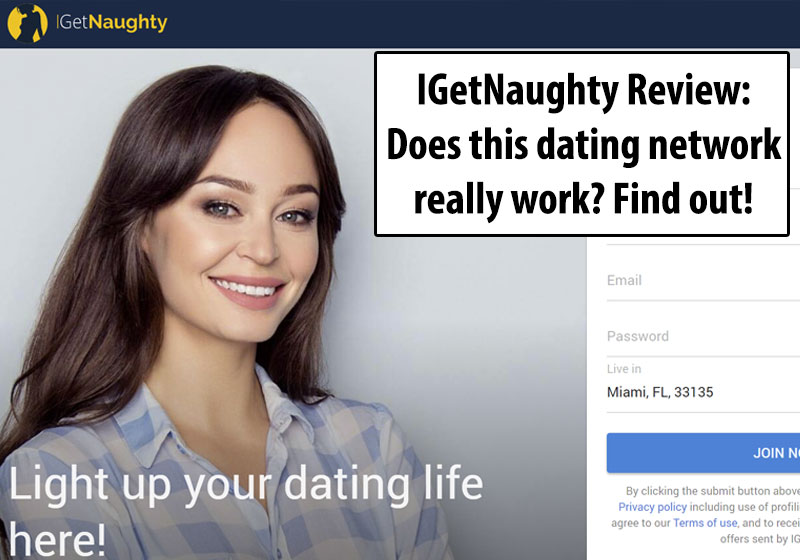 My Review of I Get Naughty
There are certain scams that happen all over the internet every single day. Nothing will ever stop them. They're never new or clever. In fact, they're the same old thing over and over again. It happens so often that spotting a scam site is as easy as getting to the very first page. All of these sites share the same similarities and I Get Naughty is no different.
It will try to scam you from the second you make a profile. You'll get tons of messages from hot women who really want to talk to you. Your inbox will be overflowing with emails and you'll have no other option but to upgrade your account. It will seem like you'd be crazy not to do it. The site is working so well and all it takes is a VIP account to use it.
Look At The (Crappy) Images
Whenever this happens, all you have to do is take a look at the profiles that are sending you messages. This is where you're going to get all of the evidence you need to see that it's all a scam. Just pick any of the profiles that have been sending you messages. It can really be any one of them. It won't matter at all. Now take the profile pics and run a reverse image search on them. It won't take long. You can do it right through Google.
Once you do that, you're going to see those very same pictures all over the internet. They'll probably be on a few porn sites as well. That's because the site bought them and uses them to create fake profiles. The women you see have never been on the site. They have no idea their images are being used on this or any other site.
Yes, They Tell You About It
You just need to take a look at the terms of service to see that they want to scam you. They tell you right there, in black and white, that they create their own profiles. They'll give some reason for it, but that part's a lie. They're only doing it to send you those fake messages.
Once you see them, you'll want to upgrade and start paying for your membership. That's all that the site is after. If you hand them your cash, you won't be getting anything at all in return.
Conclusion: IGetNaught Gets You Nowhere
Don't visit I Get Naughty. Don't sign up for it. Don't check it out. There's no reason to. It's just a scam site.
They'll take your money and that's it. You won't get anything for it. Trust me on this, you won't be talking to anyone and you won't be meeting up with them.
The site is a total waste of time. It's just a scam site that's looking to take advantage of you. There are plenty of real sites out there. Spend your time on them instead.
You'll be much better off. If you really want to try a network that truly delivers and doesn't scam you over, then you must try this snap dating site before anything else.