Looking for the best fuckbook site? Well, then you'll wanna read up on the Fuckbook.xxx site. It's a site that will likely cost you a ton of money, lead you down a shady rabbit hole and eventually kill your confidence in all things dating related. Read this and learn why it's necessary to stay the hell away from this website.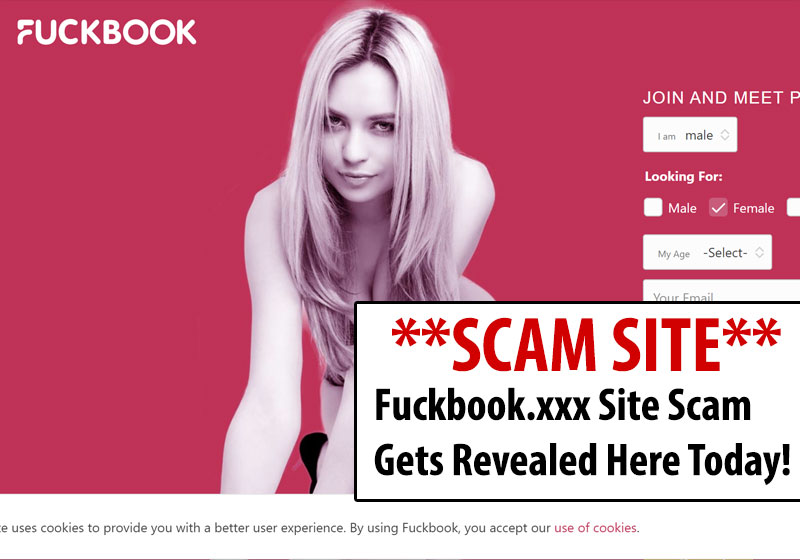 Fuckbook.XXX Site Breakdown/Review
There are sites out there with a great looking design. They're put together in a way that just works. They look good and they give you a reason to keep visiting it over and over again. Fuckbook XXX looks like one of those sites.
It's professionally designed and just looks like it can work for you. The problem is that it actually can't work for you. It's just a scam site that's designed to look like it's legitimate. It's never going to help you hook up with anyone. It was never intended to work as a dating site. It was just intended to look like one.
The fact is that the site is filled with fake profiles that the site generates. They then use these profiles to send you fake messages. It doesn't matter how gorgeous the girl on the profile is. You're never going to talk to her.
It's In All The Fine Print
All you really have to do to see what's going on is to read the fine print. It's right there for you. They don't hide it. They spell it all out for you and make you agree to it. If you read it and still agree, then you're in for the most common scam around. The site generates fake profiles that they call "Cupids," and use them to send you fake messages.
If you want to read these messages, you have to upgrade your membership. You need to be a VIP member to talk to bots and that's all the site really has to offer. There are no real women on this site. They're all fake and designed to trick you out of your money. That's the way that most scams operate and this one tells you all about it before you even sign up.
The Photos Are Stolen Or Purchased
If you sign up and start getting messages, all you have to do is run a reverse image search on the profile picture. You can pick any one that you want. You can then use Google to see if it shows up anywhere else on the internet. Chances are very high that it does.
The pictures that you see are all taken from porn sites. They're just copied and thrown up on the fake profiles to entice you. The women you see have never visited this site for a second.
Conclusion: FuckBook XXX Is Just A Pretty Looking Scam
You should never get taken in by how a site looks on the outside. You should always look at the fine print before you give them any of your money. Fuckbook XXX is only there to trick you. They tell you as much in the terms of service. They create profiles and make you pay to talk to bots. Don't bother with it. There are other sites out there that are filled with real people. You're much better off using them instead of this obvious scam.
Related Posts:
Fuckbook Review Reveals The Scamming Truth
FreeFuckbookDating Review: No Dating, Heck No Fucking Either!