I'm all about using an app or dating network to get laid. In fact, back in the day, I had a Motorola Razr that I considered my trusty black book. That mentality stuck with me and it's one of the reasons why I even attempted to give Fuckbook a try. However, trying is about all I did and that good old college try didn't do jack for me. In fact, I'm coming out and calling a spade a spade. This is a total scam, as are many others I reveal on my blog. Find out why I think this site is the pits. Read my Fuckbook review below.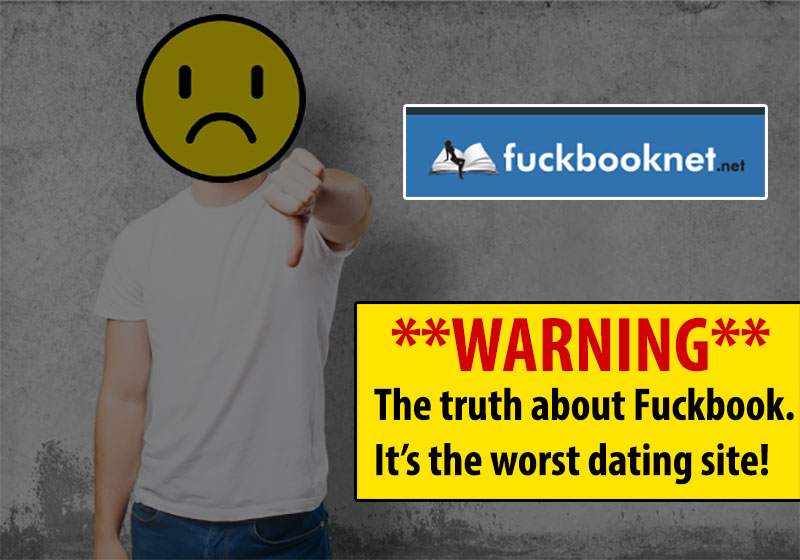 Fuckbook Scam Gets Exposed Below
It all started with the messages…
It's clear for your first few seconds on FuckBook that the entire site is a scam, that's set up to convince you that there's an actual reason to upgrade your profile to a paid account.
Let me repeat…
The Fuckbook scam is real.
No matter how well you think a site works for the people using it, there are always dead giveaways that what they're offering is hogwash. It just isn't the same as what you think you're getting.
Realistically, you would never expect people on a "hookup" site to start sending out messages before you've even uploaded a picture of yourself, but that's exactly what you're expected to believe is happening on Fuckbook.
Tons of annoying AF emails
With little to no information about your likes, dislikes, or even what you're looking for, you can expect to get tons of emails from people begging you to get back to them. This is the very moment when you should turn around and just walk away.
No one would ever message an empty profile when they're legitimately looking for a meetup. The scam is designed to force you to pay for an upgrade by making you believe that the activity level is so high, everyone is starved to talk to other people and exchange their bodily fluids.
Then comes the upgrade
Once your inbox is filled with messages that you can neither read nor respond to, many people make the mistake of opening up their wallets to see what all of the fuss is about.
This is where Fuckbook.com makes its money. It sells you the idea that there are other people on the site who are just as desperate for sex as you are, but in reality, every single message is generated by the site itself. Bots are employed to send out random emails to every new account until they upgrade, at which point, all of the messages suddenly stop.
Nothing but crickets after that
You're left with no one to talk to and nothing to show for the cash that you just wasted. It's a very common scam tactic that plenty of other hook up sites employ, and it works well enough that they all keep on doing it over and over again.
The users catch wind of the tricks and cancel after a month. But, Fuck Book has already gotten what they need, and they move on to a whole new group of users who will fill their financial quotas for the next month. It's a cyclical model that makes other people very rich.
Conclusion – The Fuckbook Scam Is True. It Sucks Big Time.
Whenever you come across a dating site that seems too good to be true, it probably is, and that's exactly what Fuckbook is. There's no place in the world where inboxes, with no information attached to the profile, will be filled with people begging to get laid.
Just ask yourself if you would set up a one night stand or even half with someone that you've never seen before. It's a total shot in the dark, and way too much of a risk for anyone to take. We like to hook up with other people simply because we find them attractive; not for any other reason. When you can't see someone, then you can't want to hook up with them.