I'm typically not one to try using long-winded sounding dating sites, but this one I gave a shot just to see what it was all about. The site I'm referring to is FreeFuckbookDating.com.
If you're going to give this a whirl, then you need to read this first! I know, it's catchy and gives you the impression that it's free and that you can "fuck" but truthfully, it's a lot of smoke and mirrors. Here's what you need to know about this dating site or whatever you want to call it.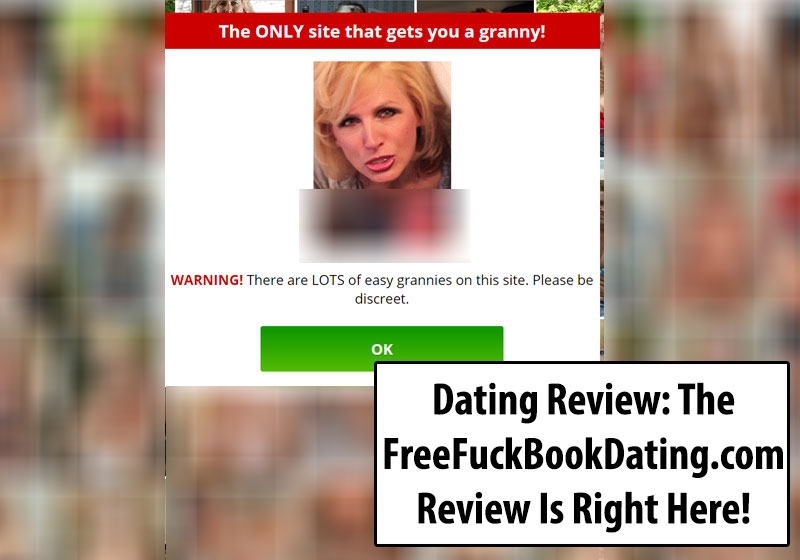 The FreeFuckbookDating.com Review Tells All
I've done my best to shed light on this dating site and you'd be an absolute fool to not spend time reading this review. Seriously, I've covered it all here. Start taking notes…
Users of the internet are used to seeing spam ads that claim that there are local girls desperate to hook up with them. These sites snatch your IP address and guess where you're located, and claim they have hot girls who are in your exact area. Freefuckbookdating.com is one such site, and if it all seems too good to be true, that's because it is.
While these sites may look like a typical dating site, and feature a gallery of beautiful girls, you have to understand that this is all an elaborate fraud. Their true endgame is getting your credit card information as quickly as possible. This site, in particular, is just trying to lure you into setting up an account at their sister site, freelifetimefuckbook.com, so that you can be scammed properly over there. They get a commission for everyone they reroute to the site.
The Design
Sites like freefuckbookdating.com are successful because they do a pretty good job of looking and playing the role that they need to play. This is what you would see on a typical dating site but it's certainly not what you get.
They have common features that you would expect on such a site, like chats, search engines, and chat rooms. But the reality is that this site itself as no real features available. They just want to lure you in with pictures of hot models and then force you to set up an account at the sister site. These sites all exist in a network and try to use each other to exploit more people.
Emails, Company, Women
This might come as a shocker but they are often all owned by the same company. Their tactics are the same. Once you sign up, they bombard you with a variety of emails and messages. These are from "real women" who want to chat. But you will notice that the messages seem very generic and even worse, you get them before you even set up a profile.
This doesn't make any sense.
How do these alleged women even know who they are messaging? You will see the same pattern with the Winks and Views that you alleged get. Whenever you check the profile, it's almost surely a generic bot that you can't speak to without upgrading your membership.
Cross Sales + Over Charging = No Good
This sister site actually charges you up to a hundred dollars a month, at a recurring fee, even though they claim it's free to use. Not even the pictures of the models are owned by the site. You will find that these photos are littered all over the internet and are constantly used to scam people.
Nothing about this site is legit and it's very dangerous to interact with this site or any of the sites they claim to be partners with. They put a lot of effort into these sites because they work, and are convincing for the right type of audience. It's on you to be more aware of what's going on and to trust more reputable sites with your time and money. You will have nothing but misery messing with this site.
Conclusion: FreeFuckbookDating.com Is Not Worth Joining, Stay Away
If you're looking for a fuck or two, then you ain't gonna find it here! Yes, I just slanged the fuck out of this update. Seriously though, this is bad news and nothing but a wallet drainer as opposed to a ball drainer, lol. If you're looking to bang then you just need to connect with girls that are all about snaps, sex texting, and some bedroom fun. Do all that jazz right here.