Sure, this is my dating blog and I typically don't go for women that are into the BDSM type stuff, but sometimes I like to try new things out. Life is all about making choices and experimenting with things. Many local women may shy away from rough stuff in be but there are some that absolutely love the Fifty Shades of Grey type stuff.
For those who don't know, BDSM is a consensual adult sadomasochistic activity involving bondage, dominance, and submission. It is also something that a lot of women get off on and they can't get enough of it. Some of them like to dominate while others like to be dominated, but there is a definite allure to this type of sexual activity and it is drawing women into its ranks more each day.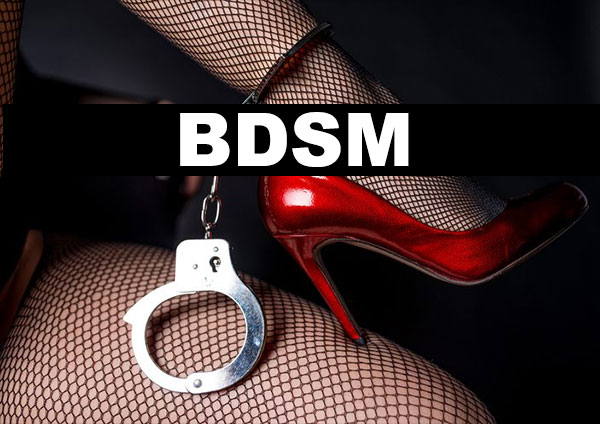 Reasons Women Love BDSM (What You Need To Know About It)
There are many reasons why to women choose to try out this non-traditional type of "fun time" in the bedroom. Here are some of the main reasons why BDSM arouses so many women. If you're not familiar with any of it, then I suggest that you do yourself a favor and learn it fast.
They love to be a bad girl – There are countless women who have enjoyed being a bad girl since a young age. Nothing says bad girl more than BDSM and kinky sex. She's not just considered a naughty girl or a dirty girl. She is also considered a little scary and she gets off on people being scared of her.
They get off on indulging a taboo fantasy – If something is considered wrong by conventional society, it has a tremendous allure for women who are adventurous or defiant against the establishment. Women with alternative lifestyles and fantasies that are considered perverted and overly intense for the general population loves the taboo nature of BDSM. It helps them feel elevated and empowered to control their own arousal or someone else's.
The variety of BDSM is astounding – If a woman likes the idea of BDSM, there are multiple types that she can get into from moderate to intense. She doesn't have to confine herself to one specific fetish. Some types of BDSM include spanking, bondage, nipple clamps, tickling, cock and ball torture, wax play, suspension, medical play, golden showers, and more.
Dominant women love to be in control – Sometimes the reasons behind being into BDSM are as simple as a woman who loves to be in control. The feeling of complete and utter domination over another human being excites them and makes them feel alive and electrified. They get hooked on that feeling and experiment with several types until they find the one that satisfies their innermost fantasies the most.
Submissive women love to be controlled – Some women like to be dominated and completely controlled by their master, whether it be male or female. They like a little pain with their pleasure and they get off on being helpless and at the mercy of another person. Some like to be tied up and tickled while others like to be strapped to a torture rack and whipped while clamps shock them. Even though they are in a submissive and controlled position; they are in complete control over their arousal and how they achieve it.
Now, just because you've learned a thing or two about this type of stuff doesn't mean that you should go ahead and try it all. However, if you're looking to try anything, then I need to suggest that you try it with one of the Snapsext girls if you do it with anyone at all! The reason I'm suggesting this is because they have plenty of women