I've been around the block many times when it comes to dating online. It should not be shocking that I continuously test out new websites. In fact, it's a routine that I just am in and continue to be in time and time again. That's how I came across the Peachmate website. I joined this site thinking I'd be getting some free local hookups and other stuff of that nature. You'll find out if I was able to successfully accomplish just that. Here's what you need to know about peachmate.com and my adventure using the site.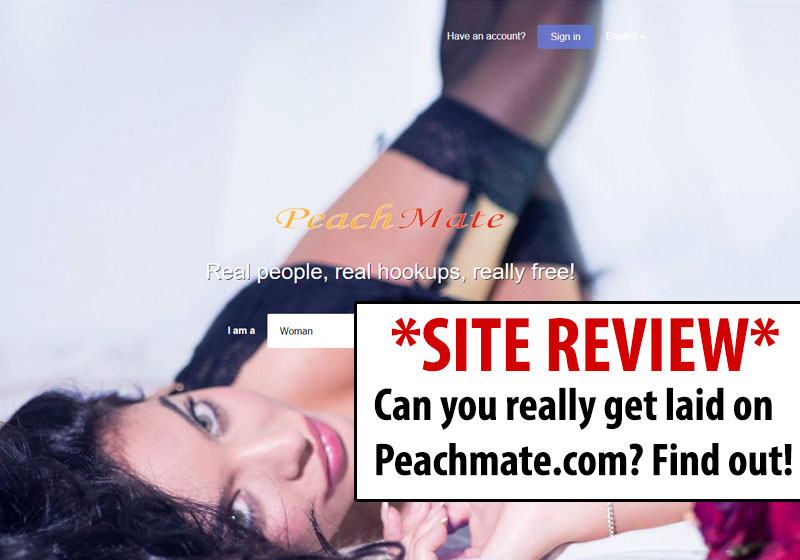 My Peachmate Review
Before I share my opinion on things, here's what I know to be true about the site. PeachMate is a totally free dating site (as is this garbage here), but that doesn't mean that you should be running to join it just yet.
There are very serious issues with it that could lead you to a whole lot of trouble. The site won't try to scam you or rip you off, but it's just not well designed. Whoever built it didn't have the technical know-how to create a site that's both user-friendly and secure. This causes a very big problem when it comes to keeping you and your information safe online. Giving this place any details about you could end with some very serious consequences.
Not A Secure Website
At the time of writing this review, I noticed that the site uses insecure transfer protocols for everything that it does. That means that everything you send, from your name to your email address, could be hijacked by anyone with even the most rudimentary hacking knowledge. That's never a safe place to find yourself in.
Userbase Lies
The next thing that jumps out is the fact that the owners feel the need to lie about the size of their user base. They claim that thousands of people are logging on every single day. That's simply not the case. A quick look at the traffic information and it's clear that it only gets about 350 visitors a day. That's a far cry from thousands.
Design Makes Me Wanna Puke
The design itself is awful. It was clearly done by someone other than a professional and doesn't even come close to a polished look. The features are incredibly minimal, and you're going to be spending most of your time trying to figure out how to get around. If you've spent your entire life on sites that were made by people who know what they're doing, then you're going to be totally lost here. It comes across as if it was thrown together over a weekend and then rushed to publishing.
Abandoned Profiles
The vast majority of the profiles are abandoned as well. No matter how much time you spend here or how many people you message, you're very unlikely to get any responses. People seem to sign up, take a look around and simply leave. They don't even bother closing down their accounts. The site benefits from it because it seems like it has more users, but it really doesn't. Any real person here is most likely going to be miles away from and not at all interested in meeting up. There's just not a whole lot going for this place.
Conclusion: Peachmate.com Sucks – End of Rant!
No, but seriously, PeachMate is really a site that you shouldn't waste your time on. Practically no one else uses it, so there's no reason for you to use it. Putting in your personal information could lead to some serious problems down the road and you'll be blindsided by them. When a site can't even take its security and design seriously, then it has nothing to offer. There are much better networks (click here) out there for you to spend your time on. Sites like this should be passed right by. You're never going to speak to a single person who uses it.