I've been using these NSA Finder sites for as long as I can remember. In fact, I often take second looks at these sites to see if they change their methods and ways. Today I decided to check the NSA Finder website out once again and give this a run-through. Here's what you need to know and what I learned after checking everything out.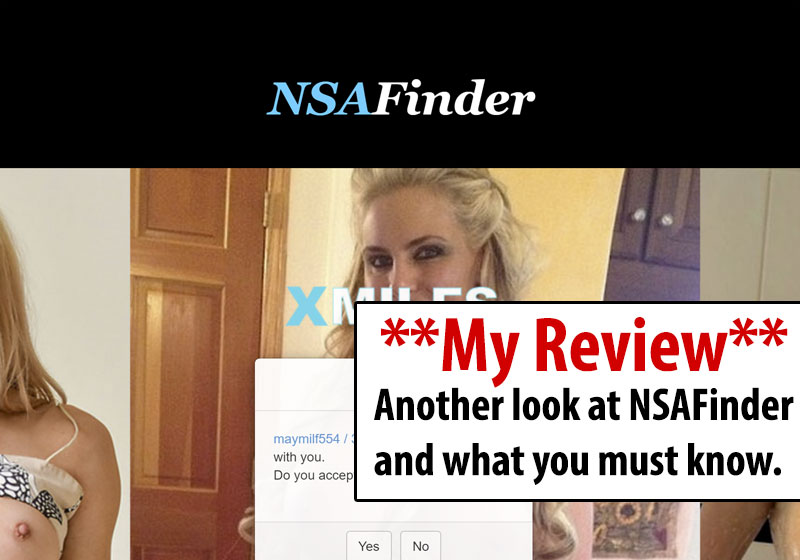 Looking Into NSA Finder Again…
There are a whole lot of sites out there that are very clearly scams. You can tell from the second you join them. You'll get all of the usual things that you get on all of the other scams, from fake emails to fake profiles. The problem with these sites is that people eventually catch on. You can't keep scamming people without someone spilling the beans.
The traffic dies down and these companies have to find some other way of bringing in their money. That usually happens by setting up dummy sites to funnel you in. That's exactly what's happening with NSA Finder. As soon as you try to sign up, you get redirected to X Meets so the scam can play itself out. NSA Finder never existed and it never will. It's just one more way that you get taken advantage of on the internet.
XMeets Has All Of The Tricks
As you look around XMeets (not to be confused with XMeeting.com), you'll see all of the usual tricks happening. You'll start getting messages as soon as you sign up. They'll be sent by hot women who really seem like they want to meet up with you. The problem is that you can't respond to them.
If you want to do that, you'll have to upgrade your account. That, naturally, takes money. It will give you the ability to talk, but you still won't have anyone to talk to. All of the profiles are fake. They were created by the site to get you to give them money.
There isn't much to it than that. All of the messages were sent by bots that only exist to send out nonsense messages to new members. It doesn't take much to see just how fake the profiles are, either. They don't put much effort into hiding it.
The Profile Pics Are All Over The Internet
All you have to do is pick one of the profiles that sent you a message. Head to the pic and run a reverse image search. You can do it right through Google.
The results are going to come in fast. It turns out that the picture can be found all over the internet. That's because it was either lifted from a video or taken of a model. The image was then sold to the company so it could use it on the fake profile. It's the same case for everyone on the site.
Conclusion: NSA Finder Is A Total Waste Of Time
Don't bother with NSA Finder. You'll only end up wasting your time and money. It has nothing at all to offer you in return. It's not even a site. If you have to be tricked into a dating site, then it's never a good idea to join it. Stay as far away from it as you can and find a site that actually does what it claims to do. They definitely exist and need people like you to spread the word about them.
---
The original review can be read right here.