Today I'm going to cover everything you need to know about AsianBeauties.net. You'll be glad that you read my review once you're done. I can say that with 100% confidence – trust me.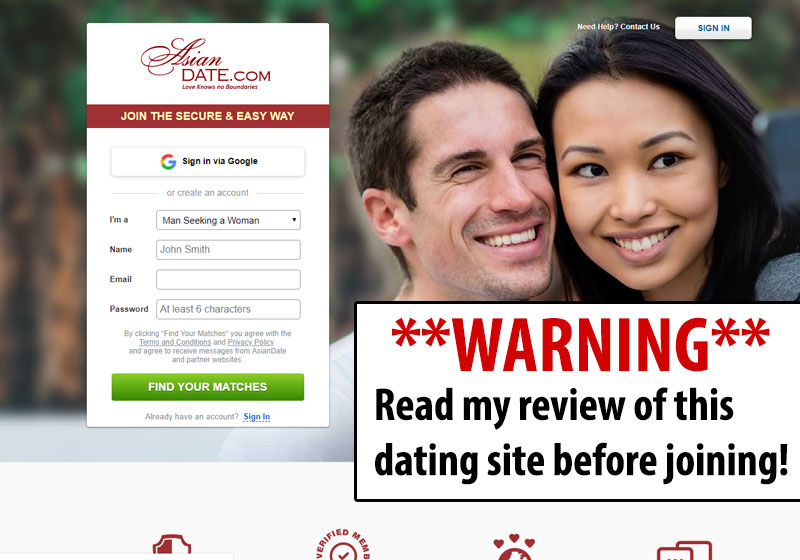 Overview of AsianBeauties.net
Might as well get this out of the way first, AsianDate.com aka AsianBeauties.net aka OrientBrides.com all redirect people to AsianDate.com. This is a service for Western men interested in meeting Asian women. The homepage is very up-to-date in style and content and looks very professional.
Emails Right After Registering
Right off the bat I was bombarded with chat request, that's the good news. The bad news? This site uses a credit system and you can burn through credits very quickly. Look at the prices above in the "cost" breakdown. I received 5 emails and, based on purchasing a thousand credits, it would cost us $4 per email to reply to the women. Sending emails back and forth at $4 per email can add up very quickly.
Chat Messages
While on the site, I received quite a few instant messages. Chat is free and, surprisingly, the chat messages are not automated on this site. I asked specific questions such as what time it was at their location and I received the right response, so there are real people on this site.
After about 4 free messages, you're asked to upgrade and purchase credits. One negative about chat is that you really don't know who you're talking to. There's a photograph of an attractive Asian girl but is that who you're really talking to?
Even without any photos in our profile, I was still constantly bombarded with chat requests. Wouldn't the girls want to know what I looked like? Is it possible that they get paid to chat and string us along so I burn through credits?
Real Women or Paid Models?
Almost all the girls on AsianDate.com are model quality. There's no way to prove these are actually paid models (like this site uses) or just attractive Asian girls looking to meet Western men. So many look like models but, come on, seems like you'd see some sixes or sevens, right?
Tours
Along with chat, email and video chat with women, you can also book romance tours directly to Asian countries such as China and Thailand. Tour prices are between $2,695.00 and $3,895.00. The question is, will you meet someone through these tours, or are you going to spend thousands of dollars and be left wondering where your money went?
Online Reviews, Fake or Real?
Reading member reviews, I questioned if there were any legitimate reviews at all. I did find what seemed to be legit reviews complaining about the service and how it seems to use professional model images. All the positive reviews seemed to be written by people who are not native English speakers.
The way the reviews were written it's very easy to see that the reviews are not written by Western men. We personally feel that most of the positive online reviews that I came across were all phony.
Conclusion: Legit Or Not?
I suggest you be careful when dealing with this service. Not being able to verify if you're talking to real women is a red flag. If you want a cheaper alternative and one that caters to people who actually are willing to hook up, then you might want to give the Snapsext network a shot. It's the best of the best in my humble opinion!