Talking to women online is easy, as long as you know what you're doing. I understand that it's easier to talk with college girls using that terrible Kik messaging app but that type of stuff doesn't get you anywhere. You need to connect with a real woman if you want to have any luck in the bedroom. When you first jump into adult dating it can be a little nerve-wracking wondering what you should say to her, how to ensure that she will go on a date with you. But it's really not that hard if you follow a few guidelines that will catch her interest and agree to go out with you. See, I have been successfully "chatting it up" with women online for years. I'm going to share a few key points that you'll need to take into consideration when jive-ing with these horny women.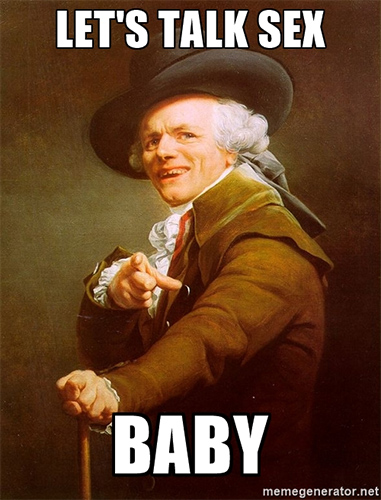 Simple Tips For Talking To Women Before Meeting In Person
First of all, skip the part where you share all of your personal details like who you were going out with, the size of your tiny dong and pretty much telling your entire life story to someone you've never met. Unless you've lived an extraordinary life, any women you connect with are probably going to be bored to death hearing about it, just as you would be if they started giving you her narrative. Save that kind of stuff for when you go out on a date with her, as it's all unnecessary minutiae during an online conversation.
Instead, you should be playful with her, be memorable. She's probably getting a lot of messages from other guys, so she's not going to remember the specific life details that you tell her. Instead, of you make her laugh and smile with something witty or charming, she will definitely remember how she felt about you.
Don't be afraid to be a little edgy and flirt with her a bit. Most  women actually like to be teased. You can tease her a little bit. Of course, don't be rude or be a jerk, but you can be playful with her joking around. If it helps get the point across that you're just having some fun, you can throw in some emojis to notate that. Be sure to take the time to read the bio of every woman you chat with and find out what kind of personality she has. Would she be in the mood for a corny joke or something a little more sophisticated? Use her bio details for cues on her interests and what kind of stuff you can talk about, perhaps you have common interests you can explore.
The most important thing, however, is to not be afraid to ask her out on a date. That's why you're talking to her for in the first place. Don't wait around forever to ask her out. Many women we've talked to cite that they are frustrated when a guy keeps sending messages back and forth and doesn't have the backbone to ask her out. They're not looking for a pen pal, so once you develop a fun rapport with her go ahead and ask if she'd like to meet up with you and see how things go from there. In fact, most of the women using this site are not here for a writing companion. They're here to meet someone to fuck nice and hard, then move on with their life. I know, it sounds terrible, doesn't it? Just kidding! It sounds absolutely fantastic!