I've joined a ton of dating websites over the years, many of them have been down right awful. When they're awful, there's only one thing that you can do and that's delete your account. That's exactly what I had to do with my POF account. For those of you that haven't joined Plentyoffish.com, I'm here to tell you to not do so!
If you're one of the foolish folks like myself that have been taken for a ride on this garbage and poor excuse of a site, then you'll want to know how to cancel your account. The good news for you is that it's relatively easy to do so. I'm here to share a specific tutorial which will showcase the exact steps necessary to cancel your POF account. If you've paid for an upgraded subscription, this will tell you what you need to do to cancel completely, regardless of your subscription type e.g. Apple or Android. If you want to contact customer support, I'll give you the tools to do that as well. All you need to do is keep reading.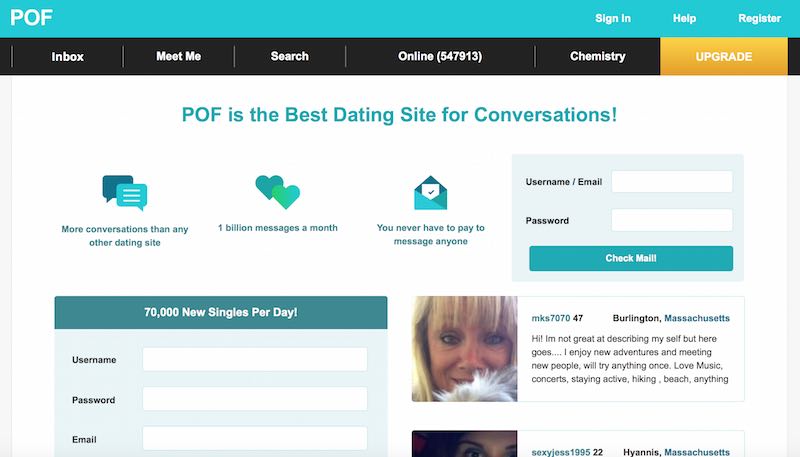 How To Cancel and Delete Your POF Dating Account
To prevent further wasting of time and your hard earned money, I'll cut to the chase here. These are the steps to take if you want to cancel your POF account. Here's what you need to do, and it's important that you follow my instructions very carefully if you want to successfully cancel and delete your plenty of fish profile.
The very first thing you need to do is login to the POF website. You'll then need to visit this link here (http://www.pof.com/deleteaccount.aspx). This is where you will be asked to provide your name, password, and the reason you wish to delete your account. Be sure to not write any super negative or aggressive description here as to why you're quitting. You'll see a link that reads, "Delete Account" or something of that nature. Once you click that link, your account will officially be deleted. Now for canceling your subscription.
How To Cancel Your POF Subscription (iOS / Android)
I'll kick things off by sharing the details on how to cancel your subscription using an Apple device. The first thing you'll want to do is head on over to the iTunes / App Store. Click on the Apple ID at the top of the iPhone or iPad screen. Click the "View Apple ID" and then click "View Subscription." You'll then see an option to cancel your subscription, click on that and your subscription is cancelled.
Now, if you're using an Android, you'll want to open the Google Play Store on your device. Head on over to the Playstore menu and click the "Account" button. From there, click on subscriptions and select the subscription you'd like to cancel. All you need to do is hit the cancel button and you're all set.
If you're having any trouble at all, you may want to reach out to customer support directly. Might I suggest that you contact their staff at 1-877-910-4167 and ask to cancel your subscription or you can email them at customercare@pof.com. Be sure to provide your profile and email address.
If you are looking for a site that works like a charm, then I'm going to suggest that you run far away from POF.com and instead read this review on my favorite site today.
Other dating reviews: