I love a delightful date night. I'm talking about the DMs and dicking down some dime pieces! That's what happens when you use a good dating site, but finding a good one is much harder than it sounds. I've spent the last few months using a bunch of new sites, testing them out to find out if they work. Long story short, I learned that Delightsexy was anything but delightful. Read my review and learn what I learned about this site and using it.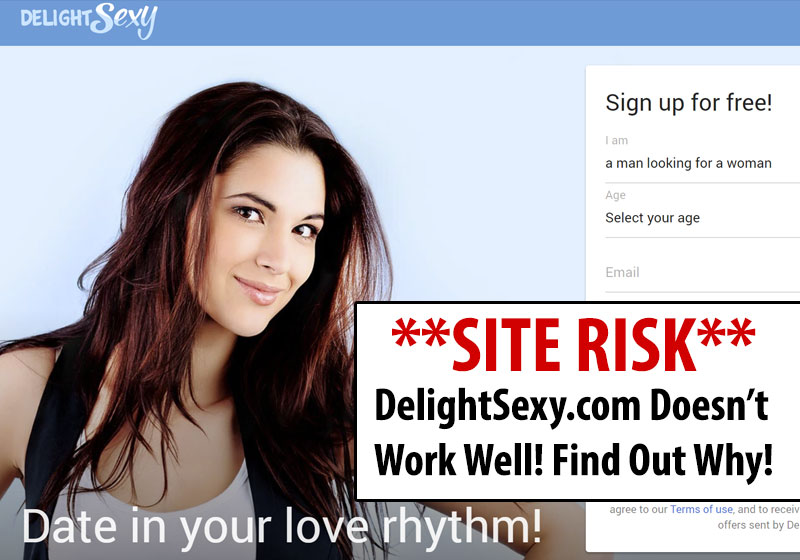 My Delightsexy Review
Here's the full rundown of what I know and what you need to know about the DelightSexy.com dating site. The truth is, some sites are a lot of fun to use. Some of them even give you what you're looking for.
They don't just make empty promises. They tell you that you'll get a hookup and you do. It's really that simple. Unfortunately, some sites aren't most of the sites out there. A lot of them only want to scam you out of your money. That's exactly what you're getting with Delight Sexy. This isn't a real dating site. It's not even a real hook up site.
It's nothing but a scam that takes as much money as they can possibly get from their users. They're not secretive about it, either. They tell you that they're scamming you. You just have to learn to read what they're really writing. It's all in the terms of service and you have to agree to it before you can even move onto the scam.
Always Read The Fine Print
If you read the terms of service, and I suggest everyone does, you're going to come to a section that tells you exactly what's going on. They say, right there, that they're going to be contacting you. They make it clear, but they give you a fake reason.
They claim that it's to let you know that new people have joined. It's not. The way they contact you is by sending you fake messages from fake profiles. They create them and use them to send out emails to all of the new users. It's how they convince you to upgrade your account. If you want to respond to these messages, you'll have to pay up.
It's how the scam always works. They send you fake messages and make them seem like they're coming from hot women. Then they make you pay to respond to them.
Just Search For The Images
If you really want to be convinced, all you have to do is run an image search on the profile pictures. You can pick anyone that you want. Check it out and you'll see that it's all over the internet. In fact, it's mostly on porn sites.
That's because the porn companies own the likenesses of their models. Then they turn around and sell them to dating sites like this one. They put them on their profiles and send you fake messages from them. Then you turn around and pay to respond to them.
Conclusion: Delight Sexy Is A Waste Of Money
Don't bother checking out Delight Sexy. You're not going to be spending your time wisely. It's just a scam site that should be avoided. It has nothing good for you. You won't meet anyone here. You won't talk to anyone. Either.
You'll just end up wasting all of your time. It's not a good place for anything. It's going to scam you from the second you sign up and that's it. Try your luck somewhere else and you might just be happy with the results that you get.
Want to smash daily? Stop the bullshit and just use this app.